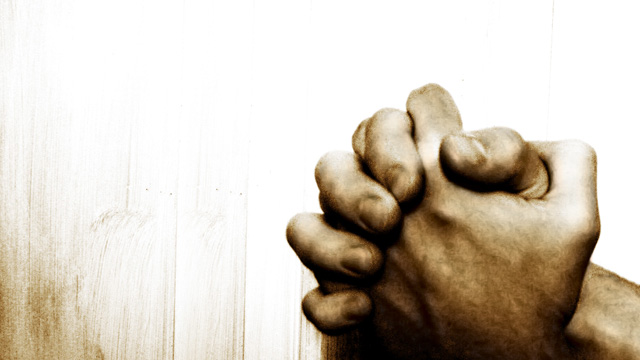 Core scripture: "The temptations in your life are no different from what others experience. And God is faithful. He will not allow the temptation to be more than you can stand. When you are tempted, he will show you a way out so that you can endure." (1 Corinthians 10:13)
Message: He got under my skin like an annoying rash. No, I was not losing sleep over it. He just irritated me. And I wanted so bad to set him straight. This student of mine just knew how to push buttons. He did it so cleverly. So discreetly where the rest of the class would not even see.
He was on my mind this morning as I went to the Lord in prayer. I thought about the numerous times this semester he had tried poking the bear and asked the Lord what to do about it. It was a proactive prayer. I knew this kid wouldn't stop. He was on a roll! And he was entering that stage of teenage rebellion with a flurry.
There was a war going on inside my conscience. My flesh wanted to set him straight. Teach him a bit about respect. After all that would carry him well in life as he moved on to 8th grade. The Holy Spirit intervened, presenting the other side of the coin: Forgive him. Send him an e-mail apologizing for calling him out in class in front of his peers.
Is there any doubt which option I should choose? As the kids would say right now, sheeeeesh! I am tempted to stop writing here and send that e-mail right now. But it can wait. I don't even see the kid until my remote classes at the end of the day, and my guess is that he is still lost deep in slumber at 7:02 am. I am actually looking forward to reconciling with him.
This is just one of the temptations I face today. Others are sure to come. With three weeks left, I know I will be tempted to complain, to let my anger get the best of me, to have a bit of apathy toward grading. (Or to procrastinate grading altogether!) I need to name these temptations and actually write them down. Own them. I must find a way to overcome them.
What about you? Where do your temptations lie? According to our core scripture above, God will always give you an escape. You just have to listen to His voice and find that door, right? Be proactive. Pray about those temptations before you start your day.
God will take care of the rest.
Challenge: Put a name to your temptations. Write them out as I did in church last weekend when our pastor spoke about Matthew 6:13 in the Lord's prayer: "And lead us not into temptation, but deliver us from evil." Humble yourself and present those areas of your life to God, listening to His response.
Other scripture: More of God's Word to assist you in overcoming temptation …
"Submit yourselves therefore to God. Resist the devil, and he will flee from you." (James 4:7)
"But I say, walk by the Spirit, and you will not gratify the desires of the flesh." (Galatians 5:16)
"For because he himself has suffered when tempted, he is able to help those who are being tempted." (Hebrews 2:18)
Prayer points: Lift up the following areas to the Lord …
Pray that God would help you overcome temptations.
Pray that your reactions to temptations can be directed by the Holy Spirit.
Praise God that our last FCA meeting next Wednesday will be in person!
Just for fun: So, I finally get it.  And guess what?  I am actually becoming pretty cool to my 7th graders by saying "sheeeesh."  No surprise that it is a Tic Tok thing. I even looked up a video about the history of "sheesh" on YouTube that helped me use it in the correct content.  Therefore, I give you the top 5 reasons to say sheesh to your students:
5. When you tell when an assignment is due and someone raises their hand to say, "Yeah, when is this due?"
4. When a kid asks to go to the bathroom for the 5th straight day at the exact same time.
3. When a kid raises their hand and asks when class is over. (Seriously, we have been on this schedule all year and you don't know this yet?)
2. When you get an e-mail from a remote student saying they turned all their missing work in.  You go to the gradebook and see they have 10 missing assignments, and you begin checking them.  Most are indeed completed but with minimal grammar and complete apathy of effort. One or two are turned in with nothing written on them, hoping you won't actually look and take the time to grade it.
1. When you present the perfect discussion question to the class and some kid raises his hand and asks, "Why is that ceiling tile missing above your desk?"
Prayer: Father, I give all my temptations to You. Help me overcome them and show others who Christ is by listening to your voice. Amen.
Categories: Uncategorized