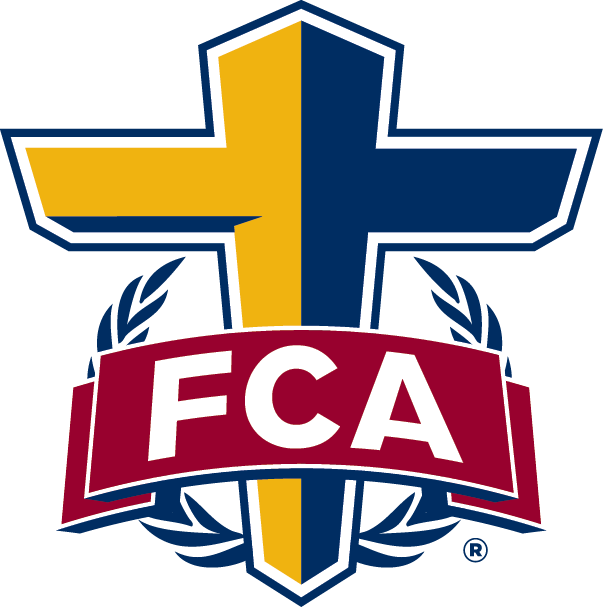 Core scripture: "In all things I have shown you that by working hard in this way we must help the weak and remember the words of the Lord Jesus, how he himself said, 'It is more blessed to give than to receive.'" (Acts 20:35)
Message: More blessed to give than receive … that scripture is so true when it comes to Fellowship of Christian Athletes. FCA is all about serving. Giving your heart to where your spiritual gifts are. Ever since I started FCA at Indian Trail in the fall of 2014, it has been an integral part of my life. There is no other way I would rather spend my Wednesday morning.
FCA has touched my life in countless ways since Kellen Cox visited my classroom to get the ball rolling. I was just a teacher who wanted to connect with students on a spiritual level and challenge them to grow their leadership, not to mention strengthen their walks with Christ. It has provided me the opportunity to legally share my faith with kids at a very impressionable age.
I want to take you on a journey. Never before have I shared more than one FCA memory in a blog. I want you to get a small taste of what I have seen happen here. To fully experience it would be impossible; however, I can guarantee this … by the end of reading this blog, you will know how deeply FCA has blessed me. These memories, in no particular order, need to be shared.
My first FCA leader, Tyler Williams, was found when he was in my 7th grade classroom. I awoke one morning with an inclination that I needed to pray for Tyler, so I did. No more than an hour later he timidly knocked on my classroom door, asking to start a Bible study in my classroom on Monday mornings. After watching Tyler lead that group of boys, I knew he was my man!
Our first meeting took place in September 2014. We had promoted FCA for about two straight weeks through word of mouth, flyers, and announcements over the school intercom. Satan tried to thwart our intercom announcements by continually cutting them off in mid-sentence, but the word still spread. About 20 kids showed up to our first meeting. Tyler and his same group from the Bible study became our first student leaders.
One of my favorite lessons from that first year was when my friend and colleague, Jordan Billings, was the guest speaker. Jordan led the kids through a history of fencing and taught them some basic fencing moves. He was such a beloved teacher in our building that over 40 kids showed up. By the time Tyler took the stage to talk about putting on the armor of God, he was awestruck at our largest audience ever!
Tyler passed the baton to his good friend Caleb Lundquist that following year. We had our first fellowship outside of Indian Trail with Chisholm Trail's FCA when huddle leader Danielle Traudt reached out to me and invited us over to her house on a Friday night. About 30 kids showed up for snacks, conversation, an icebreaker, and a devotion. Danielle and I picked each other's brains about lessons. Two is SO much better than one!
The following year we took Chisholm's FCA philosophy in distributing the leadership amongst five or six kids. Why we limited ourselves to one leader those first two years was beyond me, but the extra bodies on stage were a blessing. They divided and conquered and grew our huddle to about 30-40 kids per week.
Former Olympic pole vaulter, Scott Huffman, became one of our favorite guest speakers. Scott spoke to our group two different years, sharing his testimony and challenging the kids to live out their faith. Scott always brought in more than the normal group, and why not? Other students wanted to see an Olympic athlete!
8th grade FCA student leader Kimberlynne Hazen had an amazing idea one year. Her weightlifting coach, Whitney Rodden, agreed to be a speaker for us. What Whitney did not know was that our entire school was collecting stuffed animals for her organization called Harper's Hugs. After Whitney spoke, we brought tears to her eyes as the kids took turns carrying out four jumbo trash sacks full of stuffed animals, donations for her cause.
Speaking has been a passion of mine, and once I began to connect with other local schools that had FCA huddles, they invited me out to guest speak. Through the years I have visited Olathe South, Frontier Trail, Chisholm Trail, Mission Trail, and Olathe North. The topics I hit on ranged from mental health to accountability to rights for Christian students.
Bill Corum lived the first half of his life as a criminal; however, after he was saved, he began visiting prisons to share his testimony. Bill was one of our best guest speakers ever, sharing his amazing story and passing out pamphlets to the kids. He returned to be the keynote speaker for our first all-Olathe FCA fellowship. Bill lovingly handed out free copies of his book The Ultimate Pardon.
In the Spring of 2019 I contacted Johnson County area rep Dustin Gossett to see if they had any summer job opportunities. Dustin sat down with me and shared that he had been praying for someone to step into a leadership position in Olathe. Crazy how God answers prayer like that! I began working part-time for FCA that summer as an FCA Associate, connecting the Olathe huddles.
Do you know how John 21:25 tells that it would be nearly impossible to chart all the stories of Jesus? That is the way these memories of FCA have impacted me. I could go on, but this blog would soon run out of space. If you have the time, explore the FCA tab at the top of the home page of my blog. You will find countless videos and presentations that I have used for our huddle at Indian Trail.
If your school does not have an FCA huddle and you are interested in starting a huddle, reach out to me. I would love to hear from you! E-mail me anytime at theteachersdevotional@gmail.com.
Video application: This video explains Fellowship of Christian Athletes and shows how vital it is in our schools today.
https://fcaresources.com/video/presentation-video
Prayer points: Lift up the following areas to the Lord in prayer …
Pray that the schools using FCA can finish the school year strong.
Praise God that Chisholm Trail Middle School kicked off their first in person FCA last week!
Pray that God would provide for the current needs of FCA in Johnson County and beyond.
Challenge: If you believe in the purpose of FCA and want to support us, the link below allows you to donate to Johnson County FCA. FCA is currently in need of new staff and materials to share the gospel, and even the smallest donation would help serve that cause.
https://my.fca.org/donation?name=ksjohnsoncountyfca
Just for fun: Man, if I had time, I would write an amazing rap song like these FCA leaders. Humm, neat idea to finish off the school year. In the meantime, enjoy a fun rap video that some FCA student leaders created.
Prayer: Father, thank you for giving coaches the opportunity to share their faith with student athletes through FCA. Amen.
Categories: Uncategorized