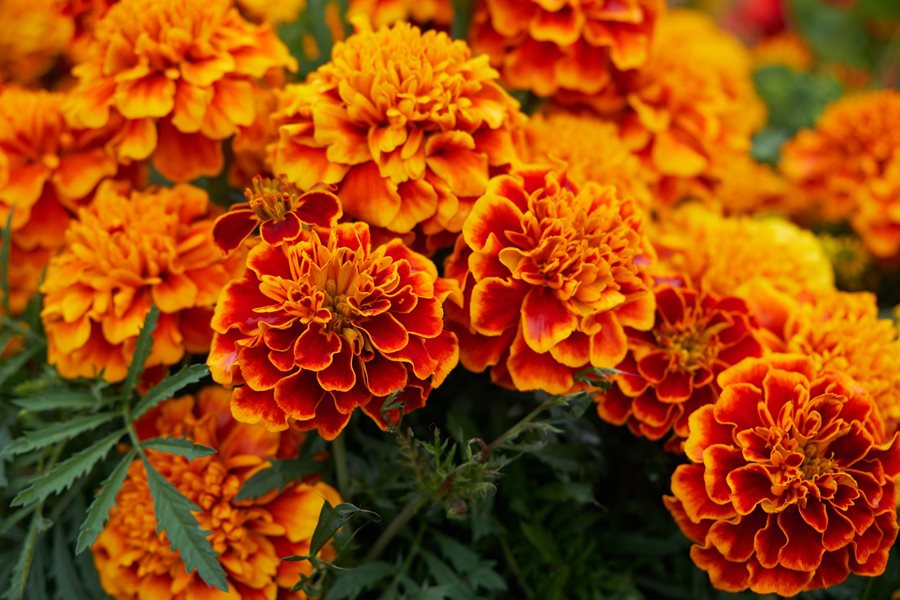 (Much thanks to my good friend Andrea who gave me the idea for this topic today.)
Core scripture: "Do not neglect to do good and to share what you have, for such sacrifices are pleasing to God." (Hebrews 13:16)
Message: Have you ever heard of the power of a marigold? Marigold flowers have a nurturing effect on plants surrounding it. Plants grow healthy and strong, protected by their marigolds. Many use marigolds as companion plants. They serve as a shield against harmful weeds and pests. They nourish. They protect. They allow plants to flourish.
Teachers can be marigolds, too. Way back in my first year of teaching, it was essential that I find that marigold teacher to protect me. Truth be told, I didn't find that teacher—the teacher found me. Mark was a true blessing. A veteran teacher himself, he lovingly checked in on me regularly to see how I was holding up against the struggles I faced. I won't get into specifics. Let's just say it was a rough year and I desperately needed the encouragement.
When others pulled me down, Mark was there to pull me up. He made me feel like I belonged. I remember taking part in a school assembly where a group of teachers performed a hip hop dance. Mark sought me out to be a part of that group. I even earned a nickname from him: C-Dawg. How cool was that! We dazzled the entire school with our insane dance moves.
Mark was one of a handful of teachers that continually fed me with encouragement and empathy. Without his guidance, I might have given up on teaching all together. It was bittersweet to leave at the end of that school year to find a different position, but I still see Mark on occasions. He is still that marigold teacher to others around him, encouraging, listening, and nourishing students and teachers alike to success.
Two important lessons can be derived from this story. First of all, surround yourself with marigolds. Find those positive, encouraging individuals that bring out the best in you. Secondly and most importantly, BE a marigold. Love on others. Listen to their needs. Encourage them. Stand up for them. Impart valuable wisdom. You never know how far a small act of kindness can go.
Challenge: Brainstorm a list of ways you can be a blessing to those in need. Here are some ideas to get you started.
Attend one of your student's extra-curricular activities.
Handwrite a meaningful note to someone who needs to be lifted up.
Ask how you can pray for a colleague.
Sit down and listen to someone. Nothing else. Just listen.
Give a compliment. Even if it may seem small, it may be the only positive thing that person hears all day.
Other scripture: Meditate on how the following scripture apply to the theme today.
"Let each of you look not only to his own interests, but also to the interests of others." (Philippians 2:4)
"This is my commandment, that you love one another as I have loved you." (John 15:12)
"In the same way, let your light shine before others, so that they may see your good works and give glory to your Father who is in heaven." (Matthew 5:16)
Prayer: Lord, help me be a marigold to those around me the same way You nourish me with Your presence.  Amen.   
Categories: Uncategorized