Core scripture: "Finally, all of you, have unity of mind, sympathy, brotherly love, a tender heart, and a humble mind." (1 Peter 3:8)
Message: I had my first taste of it back in July.  Four straight days of Zoom calls.  Five hours each day.  The lessons on my new writing curriculum were fruitful and well done, yet you would have had to peel me off the couch an hour afterwards.  I was cooked!
Amazing how just staring at a computer screen can be so exhausting.
Now into my second week of teacher meetings, we are back on Zoom.  Praise the Lord that Zoom exists so that we can connect with one another, learn, and next week begin teaching; however, I am beginning to realize something …
My students will be doing the exact same thing next Tuesday as we begin remote learning.
For six to seven hours a day, they will be staring at a computer.  Questions are flooding my mind.  How will I as a teacher help them through this?  How can I get them up and moving around?  How can I let them know I feel every bit of their pain having been through it myself?
Romans 12:15 states, "Rejoice with those who rejoice, weep with those who weep."  Let your students know you empathize with them.  We've been there!  We are all in this together, and if the kids know you are sharing their exhaustion, that takes a bit of the burden away from them.
Another thing you can do is to find creative ways to get your students moving.  Ask questions where they have to sit or stand.  Offer a stretch break or two.  You could even have them do a scavenger hunt, finding things in their home to bring on camera.
Finally, use that first week to play a game or two through any of the numerous free online platforms teachers have to pick from.  Kahoot.  Gimkit.  Jamboard.  Those are just three to pick from.  Start small and go big.  Seek wisdom from techy teachers that know their stuff.
Will this be easy?  Not a chance, but do know this hard core truth: the Lord our God will be there every step of the way.  It is time to tap into the reserve fuel tank of the Holy Spirit to power us through.  At the very least we can empathize with each other.
Challenge: If you are a remote teacher, how will you empathize with your students to get them through this?  Brainstorm a list of creative ideas.  Talk to your coworkers.  Use this time to experiment to create a memorable online experience for your students.
Just for fun: Check out this teacher meme I saw this morning.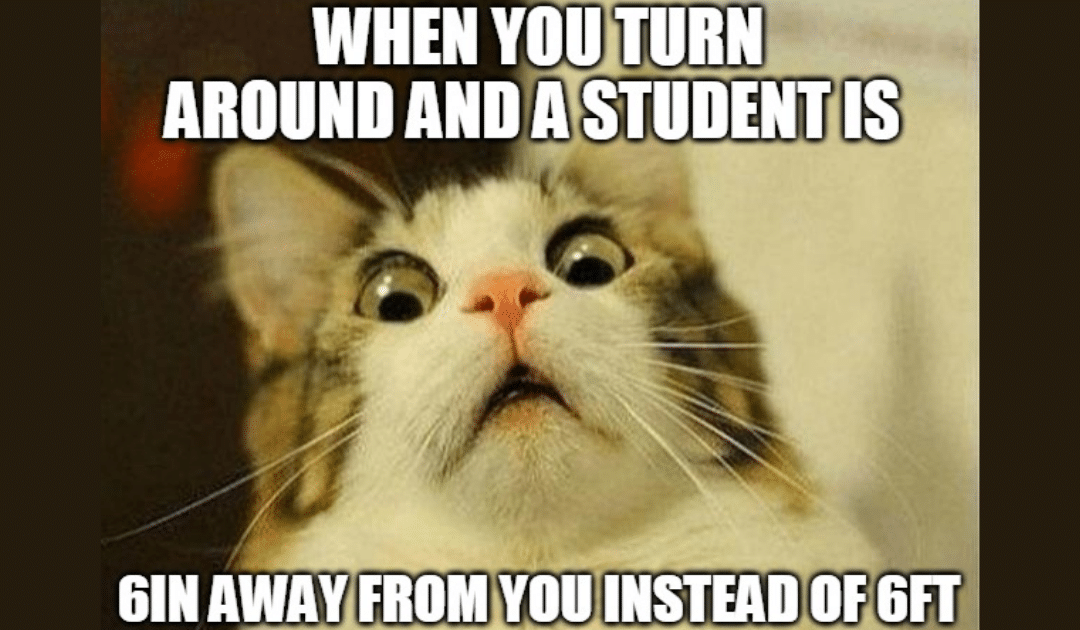 Prayer: Lord, thank you for helping me empathize with my students.  The more I walk alongside them, the more I realize You are doing the same for me.  Amen.
Categories: Uncategorized