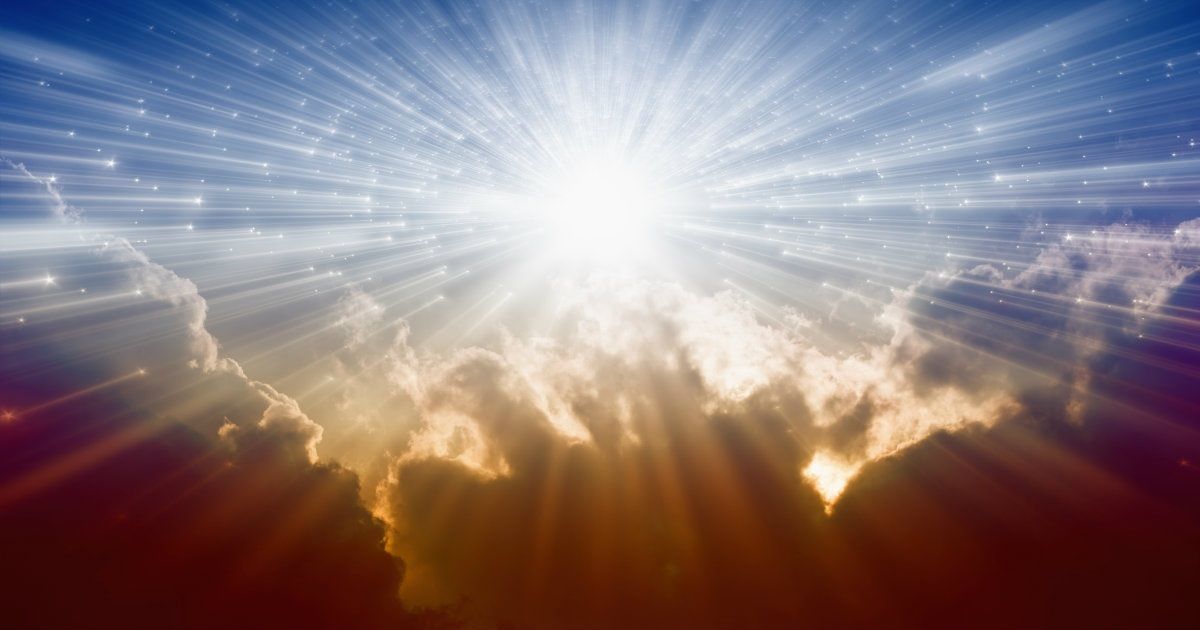 Core scripture: "Finally, be strong in the Lord and in the strength of his might." (Ephesians 6:10)
Message: The rain pelted my car this morning as I drove to work.  I can still hear it now.  It is rather soothing.  Peaceful.  Some see rain as sorrow or sadness or even pain.  To me it represents something different.  To me it represents new life.  Rebirth.  Grass cannot grow without being saturated with rain.  So, I say let it fall.  Let it bounce off my face as I revel in its beauty and peace.  Much like the movie Shawshank Redemption when Andy Dufresne escapes prison.
I was stuck in my own prison.  Seven years ago to this day to be exact.  It seems like a lifetime ago.  Eons ago!  Had you told me that God would use me to start a Bible study with colleagues or begin FCA in my school on that day, I would have laughed at you.  But God did.  He has been growing me, using me every day.  Another quiet reminder how God can use the weak to accomplish the impossible.
You can almost hear Jesus' quiet voice, a shy smile curling on His cheeks, telling His disciples, "With man this is impossible, but with God all things are possible" (Matthew 19:26).
You hear of these stories all the time throughout scripture.  Gideon was the weakest in His tribe, yet he crushed the enemy.  Scrawny David took out Goliath with just a sling and a stone.  God took a humble carpenter, born in a manger to parents of poverty, and allowed Him to change the world.  From that point on to all eternity.  I marvel at those stories as I read them; however, when I see them firsthand, God's power becomes that much more real to me.
The past month I have seen God's power at work.  God took a beloved student of mine—one who lacks confidence, struggles with grades, and whose home life is that of a train wreck—and allowed him to start a Bible study.  I have been waiting for the opportunity to tell you this story.  Today, I simply need to share it.  I am still shaking my head at how God worked this one out, yet it is just another reminder how God uses us all.
The poor kid was at his lowest of lows.  He knew he needed something more in life.  So he boldly asked to start a Bible study with me over lunch.  Oh, how I craved that to be able to happen!  To guide him to Christ would be beyond fulfilling!  Yet, due to Separation of Church and State, I couldn't.  I approached my wife after school that day, telling her of the ordeal.  She was quick to respond.
"Why don't you let some of your FCA kids lead him?"
Genius!  Why had I not thought of that?  Why was I not encouraging my FCA kids to be doing this all year long?  They have that freedom!  I could have slapped myself upside the head.  When I proposed the idea to him that next day, he loved it.  So, I began quietly recruiting some mentors for him at lunch that day.  I patrolled the cafeteria, snacking on an apple and chips, getting the word out to some fellow young believers.  By the end of lunch that day, plenty were interested.
I felt like the pied piper the next day, whispering the beginnings of something that was going to happen in my classroom.  Before I knew it, there were nine kids eating lunch in my room, laughing, talking, fellowshipping.  They were the most eclectic group of 6th, 7th, and 8th graders I had ever laid eyes on, and as they got to know each other, I could have shed a tear.  That young man who needed Christ more than anything had started something big.
No, check that.  God started something big!
His power is enormous!  "Yours, O Lord, is the greatness and the power and the glory and the victory and the majesty, for all that is in the heavens and in the earth is yours. Yours is the kingdom, O Lord, and you are exalted as head above all" (1 Chronicles 29:11).  Why do we ever doubt His power?  Why does pessimism rack us this time of year?  If God can use David … if God can use me … if God can use my needy student … what can He NOT do?
Challenge: Where is your doubt?  What do you think is impossible to accomplish?  For me, it is seeing a few of my boys sprinkled through a few of my classes to finish the school year strong.  They are lost and floundering, but God can use them.  If not today, someday, right?  On His own time.  Wherever your doubt is, pray about it.  Pray boldly, believing in that power!
Other scripture: "And this is the confidence which we have in him, that if we ask anything according to his will he hears us. And if we know that he hears us in whatever we ask, we know that we have obtained the requests made of him." (1 John 5:14-15)
Video application: It is one of my all-time favorite movie scenes: Andy Dufresne escaping prison.  Check it out for yourself.  Watch the movie, Shawshank Redemption, in its entirety if you have the time.  Especially if you need a strong message about hope.
As I watch it again right now for the thousandth time, I am reminded that sometimes we need to crawl through unimaginable horrors to appreciate the beauty that God puts around us.  The valleys of life sure help us relish the mountaintops.
https://www.youtube.com/watch?v=8jRRZPGa3fU
Quote: "There is no army, no fortress, no giant that can stand against our God. No one. I have seen with my own eyes. I have walked through the bottom of the sea. On dry ground. I have watched as he humiliated Egypt and brought the mighty Pharaoh low."  (Connilyn Cossette, Wings of the Wind)
Prayer: Father, may I never doubt what You can do!  Let me see the world through Your eyes.  Amen.
Categories: Uncategorized