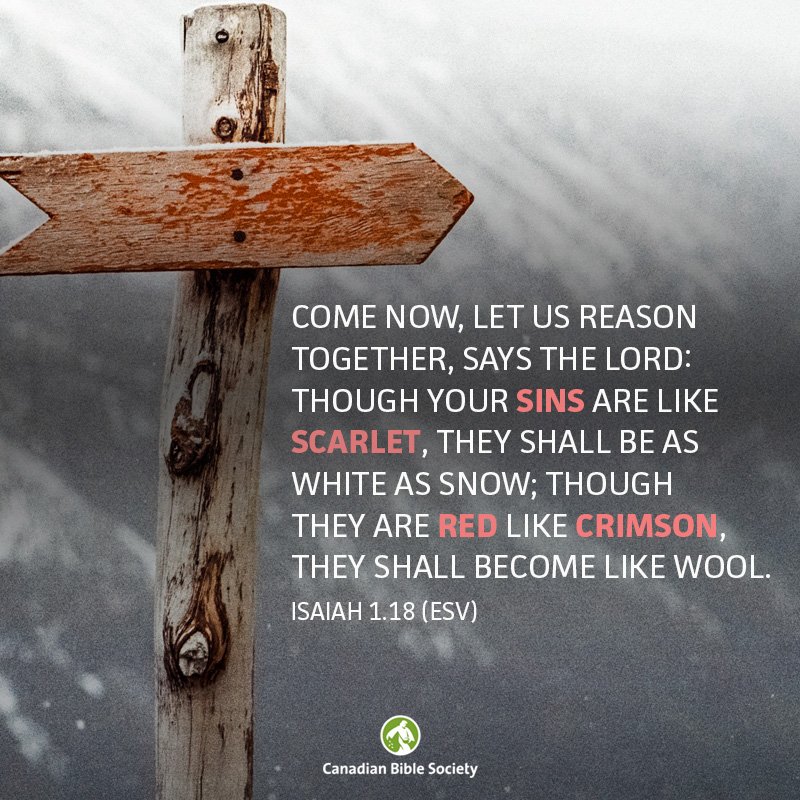 Core scripture: "Come now, let us reason together, says the Lord: though your sins are like scarlet, they shall be as white as snow; though they are red like crimson, they shall become like wool." (Isaiah 1:18)
Message: I have been known to beat myself up.  A lot.  Others tell me this all the time, and I wonder if anyone else struggles with this.  It is like you have this reputation to uphold as a Christian, and you just fall short.  Again.  And again.  It frustrates me like no tomorrow.  How can I embrace God's love?  How can I bask in His warm embrace, knowing that the blood of Jesus wipes everything clean?
Let's face it.  Teachers make mistakes.  Everyone makes mistakes.  Whether it be anger, complaining, apathy, frustration, those feelings flood our flesh, making us all sin and fall short of the glory of God (Romans 3:23).  We are all in the same boat.  This just proves our desperate need for a Savior.  Jesus Christ came to wipe the slate clean.  Just like looking at your gleaming white board after Christmas break.  The stains are white as snow.
When I fall short, I talk to God.  I confess my sin in humility.  I try to embrace the truth in 1 John 1:9 which says, "If we confess our sins, he is faithful and just and will forgive us our sins and purify us from all unrighteousness."  God will normally tell me how to right my wrongs.  Especially if I have hurt someone else.  Suddenly His words become my words.  Humility is embraced, making way for forgiveness.
Last week I had one of those moments with a young man who is tough to love.  My anger got the best of me.  I lashed out with a harsh rebuke, putting my hand on his shoulder.  He shut down immediately.  Was he out of line?  Sure.  But I could have handled the situation with more patience.  As we crossed paths an hour later at lunch, I knelt down next to him and looked him square in the eye.
"Hey, I just want to say I was wrong in how I treated you earlier.  I want to apologize, and I hope you forgive me."
He looked shocked.  But God softened his heart, and he thanked me as he walked on by.  Students, colleagues, administration, parents, anyone you come into contact with—they all like humility.  Come clean.  Know that what you did was simply normal.  Speaking of clean, know that what Jesus did on the cross makes you right with Him.  "For sin will have no dominion over you, since you are not under law but under grace" (Romans 6:14).
Grace is all we have left.  It is such a beautiful word.  There is nothing like it in the world.  To be frankly honest with you, due to an unspoken prayer, I am in the need of grace more than ever right now.  Please pray that I can embrace it.  You do the same.  Stop beating yourself up.  Know that it is not what you do that gets you to heaven, but it is a complete submission to our Lord who does the work for you.
Challenge: Where have you fallen short?  Who needs restitution in your life?  Whomever that person is, humble yourselves before them.  Begin to allow God to repair what has been broken.
Scripture: Read through Psalm 51 and meditate on it.  What do you notice about David's tone?  How can you apply the principles to your own life?
Song Application: "Remind Me Who I Am" by Jason Gray
https://www.youtube.com/watch?v=QSIVjjY8Ou8
When I lose my way,
And I forget my name
Remind me who I am
In the mirror all I see
Is who I don't wanna be
Remind me who I am
In the loneliest places
When I can't remember what grace is
Tell me, once again
Who I am to You, who I am to You
Tell me, lest I forget
Who I am to You, that I belong to You
To You
Prayer: Lord, every time I fall short, remind me of Your beautiful grace that allows me to become right with You.  Amen.
Categories: Uncategorized