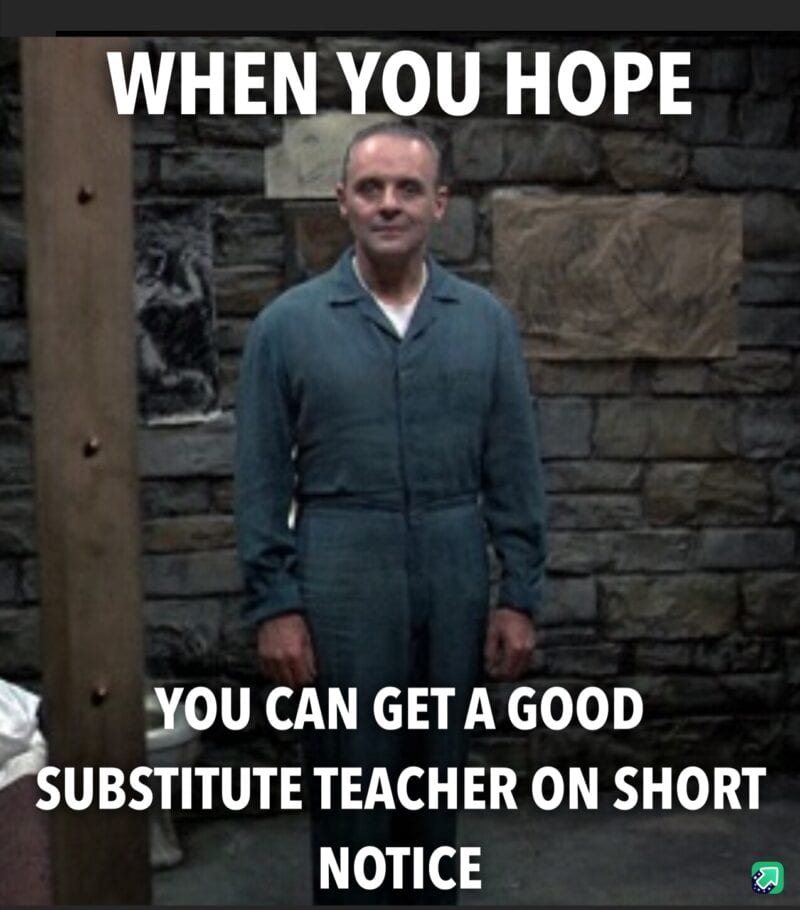 Core scripture: "Let your speech always be gracious, seasoned with salt, so that you may know how you ought to answer each person." (Colossians 4:6)
Message: It began as a joke. My cough was dry, annoying, and it just wouldn't go away. My wife kept teasing me, saying, "Do you have COVID?" Well, as the day went on, my cough worsened, my muscles began to ache, and I awoke Sunday morning knowing that something just wasn't right. It was all but apparent. I had the big Rona.
I spent the afternoon hacking away on my Surface Pro, making sub plans for the week. Oh, how I did not envy the poor sub coming into this hurricane the last few days before Christmas break. This was going to be baptism by fire. And my students were supposed to be giving speeches this week. How the heck was that supposed to happen with me at home?
The life of a substitute is anything but easy, and it is our job as Christian teachers to set them up for success through our lesson plans. Here are a few helpful hints to make a sub's experience that much more enjoyable.
Walk the sub step by step through your classroom routine. Every teacher has a routine. Be specific in your plans to make the transition to the sub as smooth as possible.
Check in with your sub throughout the day. If you are unable to do so, have a colleague stop by. It never hurts to communicate via e-mail. Leave your e-mail or cell number on your plans.
Create a video of you explaining the lesson. Sometimes written directions come to life when you hear them aloud. If you know how to create a video of you actually doing a PowerPoint, go for it. I will certainly be doing that for my lesson tomorrow.
Always have a backup plan. Sometimes the sub will not know how to do something, or other times technology will fail us. Something with paper and pencil would work best just to be safe.
Give directions on how to manage certain classes or students. Sometimes a heads up on the nuances or makeup of a specific class can be beneficial.
That is it really. Pretty simple. Communication is key. You can never communicate too much.
Challenge: Take the advice from above to make your next substitute experience a positive one.
Prayer points: Lift up the following areas to the Lord …
Pray that students will be on their best behavior when given a substitute.
Pray that substitutes will be empowered to do the best they can in a teacher's absence.
Pray that my family will heal from COVID. My wife, son, and me are all quarantining this week.
Prayer: Father, be with all the substitute teachers this time of year. Help their experience be positive and fulfilling. Amen.
Categories: Uncategorized