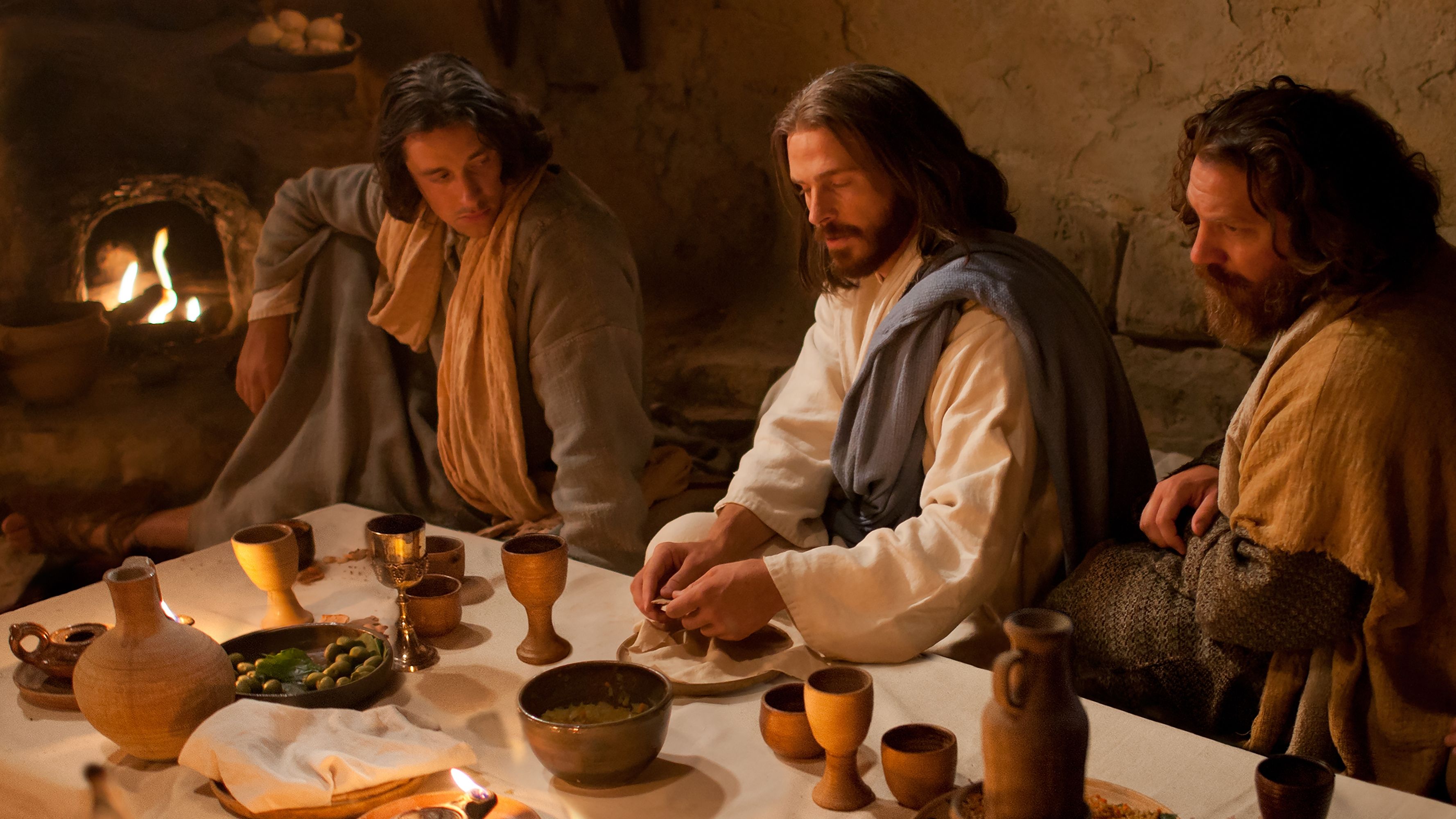 Core scripture: "They worshiped together at the Temple each day, met in homes for the Lord's Supper, and shared their meals with great joy and generosity." (Acts 2:46)
Message: Amazing things happen over meals. There is something about sharing a meal together that brings us closer together. The early church knew that, and they ate together daily. Jesus found Himself reclining at the table many times to reach out to others. And of course, there is the Last Supper where Jesus dined with the 12 one final time.
How do you spend your lunchtime at school? Do you use it to catch up on a little grading? Checking e-mail? Do you meet with other colleagues? Do you ever invite students to come back and eat with you? Do you catch up on the latest Netflix episode? Lunch is 25 minutes of bliss, and it must be intentional.
There is no perfect solution on how to spend your lunch. Speaking frankly, I feel that each day lends different opportunities. So long as you prayerfully consider all the options, the right one will slide to the forefront. Here are some lunch ideas I have tried through the years that I have found beneficial to me.
Invite your class back to eat in the room. Let them choose their seats. My class of 26 is too large to invite all together, so we have the girls come back on Thursday and the boys get Friday. Sometimes we will watch YouTube. Sometimes we will just talk. You get to let your guard down a bit and discover fun things that you wouldn't otherwise know in a regular classroom setting.
Mentor a needy student. Every teacher has one. It could be a kid without a dad at home. Or it could be a kid that struggles socially or academically. Take them under your wing. If I meet with a student one-on-one, we always go eat in the library for liability reasons. The kid I have chosen this year has really enjoyed the time to simply talk about how to tackle his day.
Eat with a group of uplifting colleagues. My first year of teaching I was invited to dine with a small group of male teachers who became my mentors. Every one of them held a special place in my heart, and I continually learned from their experience. You could play either role here, the mentor or the mentee.
Get some work done. There are those days I am scarfing my leftover taco casserole while checking e-mail, catching up on grading, or previewing a possible video to show in class. There are days you feel like you are drowning, and on those days it is certainly okay to play catch-up.
Eat in the cafeteria. I have done this a few times this year, and it is amazing how the kids will all start yelling my name to come eat at their table. They want you to see them in their environment. Last week I watched a 7th grade boy ask, "Who thinks I can stuff this entire banana in my mouth?" Yeah, it was his way of showing off, and oh, what a glorious moment it was!
Invite teachers back to plan together. Maybe you have a big team project coming up that needs to be discussed. Or maybe you are working on planning an after school celebration. Utilize this time to eat while brainstorming. Toss ideas around. Be like your students and ask, "Who wants this bag of Doritos?" and toss it to the first responder.
Make the infamous QT run. Yeah, there are some days I just need to get away for a second. My favorite QT is right up the road, and I can snag a 32-ounce Diet Coke, sandwich, and bag of chips to power me through the afternoon pretty quickly. I think I clocked my best time at 12 minutes. Mario Andretti would have given me a nod of approval.
Host a student-led Bible study. Did you know that teachers are allowed to have students do Bible studies together over lunch? They can not participate, but they can provide a safe place for students to dive into the Word. It was about four years ago that 8-10 students met every Tuesday in my classroom to read and discuss the Book of John. What an amazing opportunity for the seekers that were part of that!
Communicate with your spouse. Ever have those weeks when you are spread thin on time together at home? Your kids' activities and the craziness of life catches up with you, and on those days your spouse might need a phone call or text to encourage them through the day. A call at the right time says I love you, and you are important to me.
There is no right or wrong way to spend your lunch. Just know that there are plenty of options out there, and the key is to prayerfully decide what God needs you to do the most. You can never go wrong with that!
Challenge: Experiment with your lunch time this week. Try something new! Mix up your normal routine a bit. Feel free to make your own suggestions up below by replying to this blog.
Prayer points: Lift up the following areas to the Lord …
Pray that your lunch time can be used to enrich relationships between students and faculty.
Praise the Lord for His provision—especially if His provision includes leftover taco casserole.
Bring Your Bible to School Day: Did you know that in two days we celebrate Bring Your Bible to School Day? Go spread the word! Read all about it on the link below …
https://www.focusonthefamily.com/bring-your-bible/?gclid=Cj0KCQjw18WKBhCUARIsAFiW7JxqVZ0bGb8fm1ge0-fj9SC7sKhjIxpUGarULWQGwyMvpEgvGzJZT3MaAgjVEALw_wcB
Just for fun: I have to admit it was pretty cute when my 5th hour girls decided to watch Barbie Dreamhouse and Sofia the First on Netflix last month. That childish innocence was just waiting to come out! As for the boys, they opted for YouTube videos like "Biggest hits in football." I have to give the nod to the boys on that one! There is nothing like eating my ham and cheese sandwich while watching Ray Lewis demolish the bones of an unfortunate opponent.
Prayer: Father, thank you for the time you give us over lunch. May we utilize that time to further Your kingdom. Amen.
Categories: Uncategorized