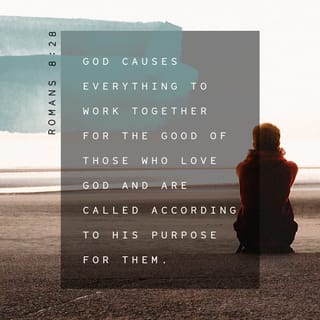 Core scripture: "And we know that God causes everything to work together for the good of those who love God and are called according to his purpose for them." (Romans 8:28)
Message: It was one of those nights when neither my wife nor I had the energy to cook. We opted for Taco Bell. I hightailed it over, swung through the drive through, and picked me up some chicken supreme chalupas. Pretty sure they were calling my name.
Clint … Cliiiiint! You know you want that yummy deliciousness … soft on the inside yet crispy on the out shell … savory chicken … delectable sour cream … Who cares about your love handles? Really?
Hey, on nights like that, you only have one choice: listen to the chalupa!  I sped home, tore into the sack and … nothing.  They weren't even there!  My son's quesadilla was there.  My wife's tacos were there.  They remembered ONE of my tacos from the number six meal deal.  But no chalupas. 
Great!  Just great!  I could have SWORN those chalupas were talking to me on the way home!  Must have been my imagination.  I scarfed the taco, said goodbye to my family, and drove back to Taco Bell, receipt in hand, half drank Mountain Dew in the other hand.  Breathe, Clint.  Breathe.  You represent Christ here.  Don't be a jerk about this.
It was 6:15 when I fast walked into the restaurant. I was supposed to be at youth group in five minutes, and I had asked Isaac to play HORSE. As I was waiting for my chalupas, an eager voice greeted me.
"Mr. Daniels!"
The voice was deepened into manhood. I turned to see a kid in his late teens, hat on backwards, scruffy goatee on the front and longer hair spilling out the back of the hat. He wore scuffed up cowboy books, a big belt buckle, and a checkered shirt. A large silver cross necklace dangled around his neck. I had to clue who the kid was, but anyone that refers to me as Mr. Daniels has to be a former student, right?
Hate it when kids do that! Hate it even more when they make me guess their names. I always whiff.
He didn't even let me try to guess. After sizing him up for a mere second he shouted out his name. In two minutes, still waiting for those chalupas to come out, he told me he had a extremely rough life, got kicked out of school three times, found a way to graduate, and now works on cars seven days a week.
Wow.
"You know, sometimes I look at this necklace and think about how this got me through some tough times," he smiled sheepishly at me.
I literally forced him to sit down with me. He was there with his buddy and, they wanted to grab a bite and go, but this conversation had to continue. It was too sweet, and who knew when we would ever see each other again. Youth group could wait tonight. God wanted me there! We grabbed our meals, sat down at a booth, and his story began to spill out.
Two years after he left my classroom, his dad committed suicide. It rocked his world. Some clueless jerk made fun of him for it at school, and he slammed the kid into a locker, causing permanent damage. He got kicked out of school, went to an alternative school, got kicked out there, went to a different alternative school, got kicked out there, and finally got admitted back by a principal who gave him one last chance.
"So, what about the cross?" I asked him. "Do you understand what it means?"
He fingered the oversized cross on his necklace and smiled. "This was my grandpa's. He wore it all the time. I am not really sure what it means, but it does give me peace."
I looked up from my chalupa and wiped sour cream off the corner of my mouth with a napkin. This was a crucial moment. NOW we were getting somewhere! He remained silent for a few seconds as I chose my words carefully.
"Would you mind if I told you a little something about that cross?"
How could he say no?  He was all ears now.  So was his buddy.  I gave him a two-minute version of my testimony, telling him of the severe depression that led me to Christ in the summer of 2012.  We exchanged numbers.  I prayed over him. He wanted to see me again. 
Long story short, I snapped a quick photo of him to share with my team to show how much he had grown and headed off to youth group. I texted him later. Never heard back. I think I might try him again today. Just to check in with him. See if he needs any encouragement.
How I would crave to sit down with him another time. Tell him more about the cross and what it means to not just me but to everyone. He deserves to know! And this is the part that blows my mind. None of this would have happened if Taco Bell had not shorted me my chalupas. So, I know it sounds weird of me to say this to that Taco Bell employee, but … thank you!
I have seen the Lord turn bad to good numerous times before. My brother being critically wounded in Iraq allowed him to attend my wedding in a wheelchair. My horrendous first year of teaching 9th grade at a different middle school led me to find my family away from home in my current school that I have been at since 2004. Being asked to step down from coaching in 2013 gave me much needed precious time with my little ones at a crucial moment in their lives.
Sometimes you don't see it, but God is ALWAYS working. He can take a seemingly impossible situation and chisel it for His good in a heartbeat. There are times when His answer may not be what you desire, but it is always right, it is always just, and it is always good.
Can I be frankly honest with you right now? I am currently encountering one of the biggest hopeless situations I have ever faced in my entire life, yet it is odd. This is the first time ever that I am totally at peace DURING the struggle. I know God's got this one. I am putting my full trust in Him to pull me through, and I am diffusing Satan's lies with the Word. He will indeed work this out for the good of His kingdom!
What about you? What hurricane is ravaging your life right now? Or maybe it is just a small issue, but whatever the case, keep the faith. Trust in Him! In John 16:33 Jesus boldly states that yeah, we are going to have tough times in this life—but take heart! He overcame the world!
God never quits on you. He is working in ways that are FAR beyond anything we could ever imagine. And you know what? It is always for His good.
Challenge: Who needs to hear this message? This challenge is simple. Pass that powerful message on to them! Encourage them. Write them a little note. Go visit them. Tell them how much God loves them. Pray over them. Heck, even forward them this blog. I don't mind! Pretty sure the Lord doesn't either.
Song application: "Yes He Can" by Cain
Sometimes I wonder, is He faithful?
Does He see me in my trouble?
Does He understand?
Sometimes I question if He's able
Can He rescue, can He save me
Again and again?
But when I look back
Did He move every mountain?
Did He part every sea?
Yes, He did
So yes, He can
Did He defeat the darkness?
Did He deliver me?
Yes, He did
So yes, He can
Yes, He did
So yes, He can
Video application: The story of Inky Johnson is a powerful reminder of how God can take a near death experience and spin it for His glory. Watch below!
Prayer points: Lift up the following areas to the Lord …
Pray that God will open the eyes of the world to the beauty behind His handiwork. 
Praise God that I was able to speak about Romans 8:28 last Friday afternoon to give the message to the Olathe South football team.  They won their first game 7-6, and their coach, Craig Lewis, texted me Sunday morning.  His sermon that he heard that morning?  All about Romans 8:28. Pretty sure this blog kinda wrote itself!
Pray that God will continue leading me through a challenge where I need patience at home.  Praise the Lord He is beginning to slowly work His magic and that I am keeping my full trust in Him!
Just for fun: Got five minutes of extra time in class?  Kids are lining up at your door, and posting to TikTok, getting louder by the minute?  Play a game called "What If We Had No Knees Or Elbows."  The game is simple.  Demonstrate by walking around the room as if you had no knees or elbows, extremities straight as a board.  Try to sit down in a chair.  Attempt to run.  Write something on the white board, and then tell your students to play.  Have them give each other high fives.  See if they can sharpen their pencils on a crank sharpener.  Laugh a little!  And then shoo them out the door, telling them to play this game all the way to their next class. I might do this to celebrate the end of MAP testing later this week.
Prayer: Father, You are so good! Always and forever, You have been working things for Your good, not my own, and I thank you for that realization. Open my eyes to that mysterious beauty! Amen.
Categories: Uncategorized