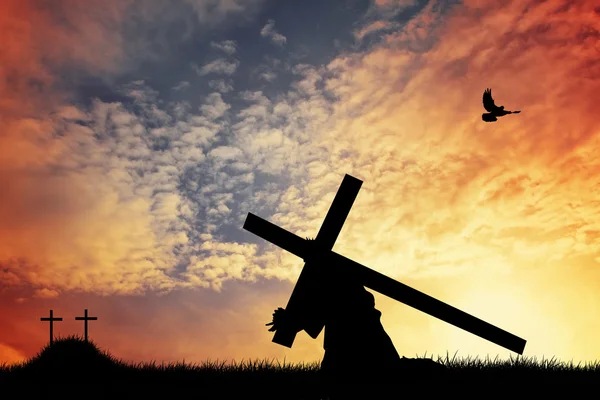 Core scripture: "For to this you have been called, because Christ also suffered for you, leaving you an example, so that you might follow in his steps." (1 Peter 2:21)
Message: I have this tradition over the past few years. Every time we finish The Outsiders, I take on the role of Mr. Syme. You see, Mr. Syme was Ponyboy's English teacher in the novel. He knew what Ponyboy had been through. Witnessing manslaughter. A church fire. The death of his best friend. He knew Ponyboy's grade plummeted because of outside circumstances.
What did Mr. Syme do?  He granted Ponyboy some grace.  He offered the option of writing a semester theme of what he learned to make up for all the missing assignments.  That theme would cancel out everything else and earn Ponyboy a C.  Upon finishing the book, I always take on the role of Mr. Syme.
This year nine kids stepped forward to make that deal with me. Seven of them pulled through and earned the grade they wanted. What they didn't realize was that the deals I struck with them more often than not just gave them time to make up missing work, helping them earn their grade. One young lady, however, ended up getting a more than sweet deal.
I didn't know exactly what was going on at home. The lives of remote students are so mysterious at times. I had seen her on Zoom in her car, traveling with her family a bit. Missing assignments piled up. She kept a steady stream of e-mail communication, but by the end of 3rd quarter she was cooked. Done. In desperation, she struck a Mr. Syme deal with me.
And she did it!  The page-long reflection about what she learned in my class and missing assignments were turned in.  The problem was that she was still at a D even after her desperate attempt to reconcile her scores.  But I held my end of the bargain.  I forgave her the debts.  I injected bonus points to earn her the C- that she desired. 
Guess what? Because of what Christ did on the cross this Good Friday, all of our debts are cancelled. And He doesn't require a semester theme or finishing missing work. All He wants is your heart. Romans 10:9 states, "If you openly declare that Jesus is Lord and believe in your heart that God raised him from the dead, you will be saved."
Saved. What a powerful word. Reflect on that for a minute. What did He save us from? How did He do it? Did we even deserve this? Absolutely not. While we were still sinners, messed up and broken, Christ went to Calvary for us (Romans 5:8). The love He displayed on the cross led Him to complete His mission. His last words were, "It is finished" (John 19:30).
Although Christ's mission is complete, ours is not. All He requires of us is spelled out for us in the Great Commission. We are to go and make disciples, baptizing them and teaching them all Christ has commanded (Matthew 28:18-20). Did you catch that? ALL that He has commanded. Translation: We need to be consistently diving into scripture to study, meditate, and soak in all of Christ's teachings.
What do I gain from His teachings? Humility. Compassion. Grace. Love. Serving. Model those traits to your students this week. You may not be able to speak about Christ and the impact He has had on your life, but you can certainly show it through your actions.
Follow in His steps.
Challenge: Think of the words that epitomize Christ. Make a list of them. Then take that list and brainstorm how you can show those traits to your students. Guess what? You have eight weeks left to put those thoughts into action.
Prayer points: Lift up the following prayers to God.
Pray that your teaching will reflect Christ to your students.
Pray for students and teachers alike as state testing season begins.
Pray that you can utilize every minute for God's glory during these last eight weeks.
Just for fun: Alright, so Thursday is April 1st. Need some ideas of some fun April Fool's jokes to play on your students? Pick from the list below.
Tell them that State testing was cancelled due to COVID. My kids would probably actually believe that one!
Tell them a new tornado drill routine has been instilled where you take your chair and hunker under it, crouching on the ground, holding the chairs up to protect you from falling debris.
Give a fake pop quiz. Have the quiz say April Fool's on it!
Tell them you brought donuts to share with everyone.
Pick out a somewhat mischievous kid with thick skin and declare, "Alright I just saw you do that!" When the kid protests, say April Fool's!
Prayer: Father, thank you for sending your Son to die for us.  We are so undeserving.  May my life reflect His glory.  Amen.
Categories: Uncategorized