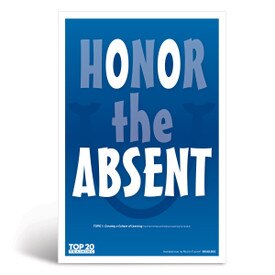 Core scripture: "Like a club or a sword or a sharp arrow is one who gives false testimony against a neighbor." (Proverbs 25:18)
Message: I was in college. It was Spring Break of my senior year, and I was preparing for a road trip out to Colorado to go skiing with some buddies. I remember walking down the hallway and hearing my name mentioned in a nearby room. Curious, I crept close and put my ear to the door.
I recognized the voices immediately. Four of the friends that were going on the trip with me were all talking. About me. All sorts of mean and nasty stuff. Poking fun at me and saying things that cut straight to my heart. I couldn't bear it anymore, so I walked away, feeling defeated and shamed.
Ever been there before? Chances are you have. Or, like me, you might fall on the other side at times. You might take on the role of the slanderer. With the victim not in the room, you feel it is safe to say anything you want. Know this … when we speak, God is listening. Matthew 12:36 states, "And I tell you this, you must give an account on judgment day for every idle word you speak."
Speaker and author Tom Cody talks about honoring the absent in his Top 20 book. Two questions come to mind when I think about the words I say. First, do my words build up and encourage others when they are not present? And second, how do I react when others speak about people in a negative light?
Your words reflect your heart. Be positive. Be encouraging. Build others up in love. Proverbs 16:24 states, "Gracious words are like a honeycomb, sweetness to the soul and health to the body." You never know if what you say about someone will be echoed to them later. Let those words shared be sweet to their soul.
We likewise must politely defend others who are not present. If someone who is gone is shot down, lift them back up. Say something positive about them. Respectfully say something like, "I am not sure that was so kind to say about him." Redirect the conversation to a more positive light.
I mentioned in a blog earlier this year that little ears all around you are listening. If you model negative talk in front of your students, they will follow suit. If you season your words with positivity and support of the absent, students will hear that. They will know your classroom is a safe place, and they will pass on loving words themselves.
Challenge: Think about how you honor the absent. Ask yourself the following questions. Do you speak kind words about others when they are not around? Or do you use that as an opportunity to slander them? Do you politely stand up for those who are not being honored?
Video application: Watch this one-minute video about honoring the absent from Tom Cody himself.
Other scripture:
"Death and life are in the power of the tongue, and those who love it will eat its fruits." (Proverbs 18:21)
"A soft answer turns away wrath, but a harsh word stirs up anger." (Proverbs 15:1)
"With the tongue we praise our Lord and Father, and with it we curse human beings, who have been made in God's likeness. Out of the same mouth come praise and cursing. My brothers and sisters, this should not be." (James 3:9-10)
Prayer: Father, forgive me when I do not speak kindly about others.  Let my words build others up in encouragement when they are not around.  Amen.
Categories: Uncategorized