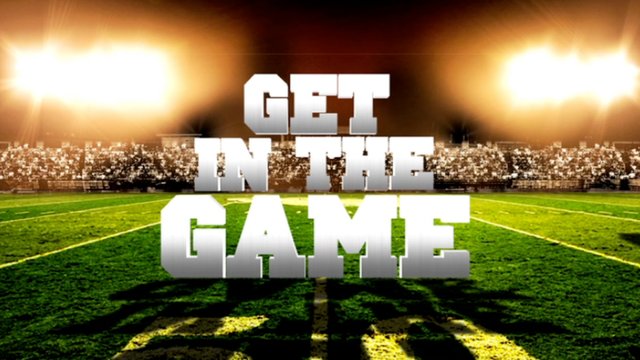 Core scripture: "And he said to them, 'Go into all the world and proclaim the gospel to the whole creation'" (Mark 16:15).
Message: Ever had a sermon that smacked you upside the head?  I had one of those Sunday.  Our church is going through a series called the Habits of Jesus.  The first two sermons were nice for a few nuggets of wisdom about studying the Bible and praying; however, the Jesus Dined sermon made me squirm a bit.  All through His ministry, Jesus used meals to reach out and save the lost.  Think about it.  Feeding the 5,000.  Turning water into wine.  Eating with sinful tax collectors.  The Last Supper.  He used meals to recline at the table and show others who He was.
Me?  Let's just say I need some work in this area.  I eat with my family at supper and disciple my boys, but I cannot say we have ever had an unreached neighbor over for a meal.  I mentor a student of mine at lunch once a week and bond with my entire 5th hour class on Fridays at work, but the rest of the week I lethargically scarf my lunch in front of YouTube videos.  Or the first half of the latest "This is Us" episode like I did yesterday.  I fail to challenge myself.  And as I prayed last night, I realized I am WAY too comfortable.  I am not making disciples.  I am not stretching myself.
Do you feel the same?  How do you reach out to nonbelievers?  Or do you at all?  "Those who are well have no need of a physician, but those who are sick" (Luke 5:31). Sounds convicting, doesn't it?  Don't beat yourself up too much.  There is still time.  Easter is still a few weeks away.  But I realize the one man I have tried to reach for over five years still doesn't attend church, and I haven't done a thing to reach out.  Spring Break comes next week.  The clock is ticking.  To strike while the iron is hot, he might need a few weeks to contemplate my offer.  Just to process my invitation.
That time is now.  For me and you.
We have new neighbors.  A sweet family of three with an adorable almost three-year-old girl.  Not a single spiritual conversation has transpired as of yet.  I have a good Christian friend who happens to be disabled.  He hasn't attended church in some time, and although I invited him through a phone call last week, he has not committed.  I have another neighbor couple old enough to be my parents that doesn't attend church.  Sure, we are friendly in the yard, but the awkwardness of attempting to witness to the husband eight years back has kept my courageous heart quiet.
And what am I doing about it?  Nothing.  Not yet anyways.
No more.  I am tired of living in a Christian bubble surrounded only by believers.  Jesus called us all to make disciples, didn't He?  Ladies and gentlemen, it is time.  It is time to get off your rumps and step out onto the waters of the unknown.  I want to have lunch with that one man I have been trying to reach for five years.  I want to have a neighbor or two over for a meal the week of Spring Break to show them how our family knows Jesus and lovingly invite them to the opening of our new church campus on April 1st.  I want the entire area in our community to experience Easter Sunday the way it should be experienced.
I want …
Ever seen Top Gun?  It reminds me of the final scene where Maverick has disengaged and Ice Man is in trouble.  His co-pilot is screaming at him from the back seat to get in the game.  Maverick takes in one deep breath, whispers to his dead friend Goose, and reengages, destroying all the enemy migs with Ice Man.  It is time to step out of our comfort zones and take action.  Pray for courage.  Open up your calendars.  See where you can squeeze in a conversation or two, or God-willing a meal.  Be bold in your faith.  Joshua 1:9 tells us all to be strong and courageous.  Be unashamed of your faith.  Get off the sidelines and get in the game!
Challenge: Don't feel overwhelmed here.  Make this week's challenge intentional to one unbeliever.  Who is your one?  Who can you be purposeful with over the next few weeks to invite to Easter services?  It might be time to get out of your comfort zone and reach out to them.
Song application: "Courageous" by Casting Crowns
We were warriors on the front lines
Standing, unafraid
But now we're watchers on the sidelines
While our families slip away
Where are you, men of courage?
You were made for so much more
Let the pounding of our hearts cry
We will serve the Lord
We were made to be courageous
And we're taking back the fight
We were made to be courageous
And it starts with us tonight
Video application: Do you have a half hour to spend with God?  Check out the link to Legacy Christian Church's sermon mentioned above: "Habits of Jesus: Jesus Dined."  http://lcc.tv/
Journal/Accountability: Write or talk with a trusted friend about an acquaintance you know who needs to know who Jesus is.  Discuss an intentional way to meet with them, whether it be over coffee, a meal, an activity, or whatever the Lord puts on your heart.  Pray for the courage to set up this quality time.  There is no better holiday to meet our Lord than Easter!
Quote: "For as often as you eat this bread and drink the cup, you proclaim the Lord's death until he comes." (Paul, Corinthians 11:26)
Bible story: One of the most intentional moments Christ had was at the Last Supper.  Read John 13-16.  Jesus knows His time is near.  How does He use the Last Supper to reach out to His disciples one last time?  How does He model servant leadership?  If you only had the chance to say one thing, what message would you give the disciples here if you were Jesus?  Why?
Prayer: Father, open my eyes to those who need to be reached this Easter season.  Let me lovingly spend time with them to show them who you are, and soften their hearts that they might be open to meeting You.  Amen.
Categories: Uncategorized