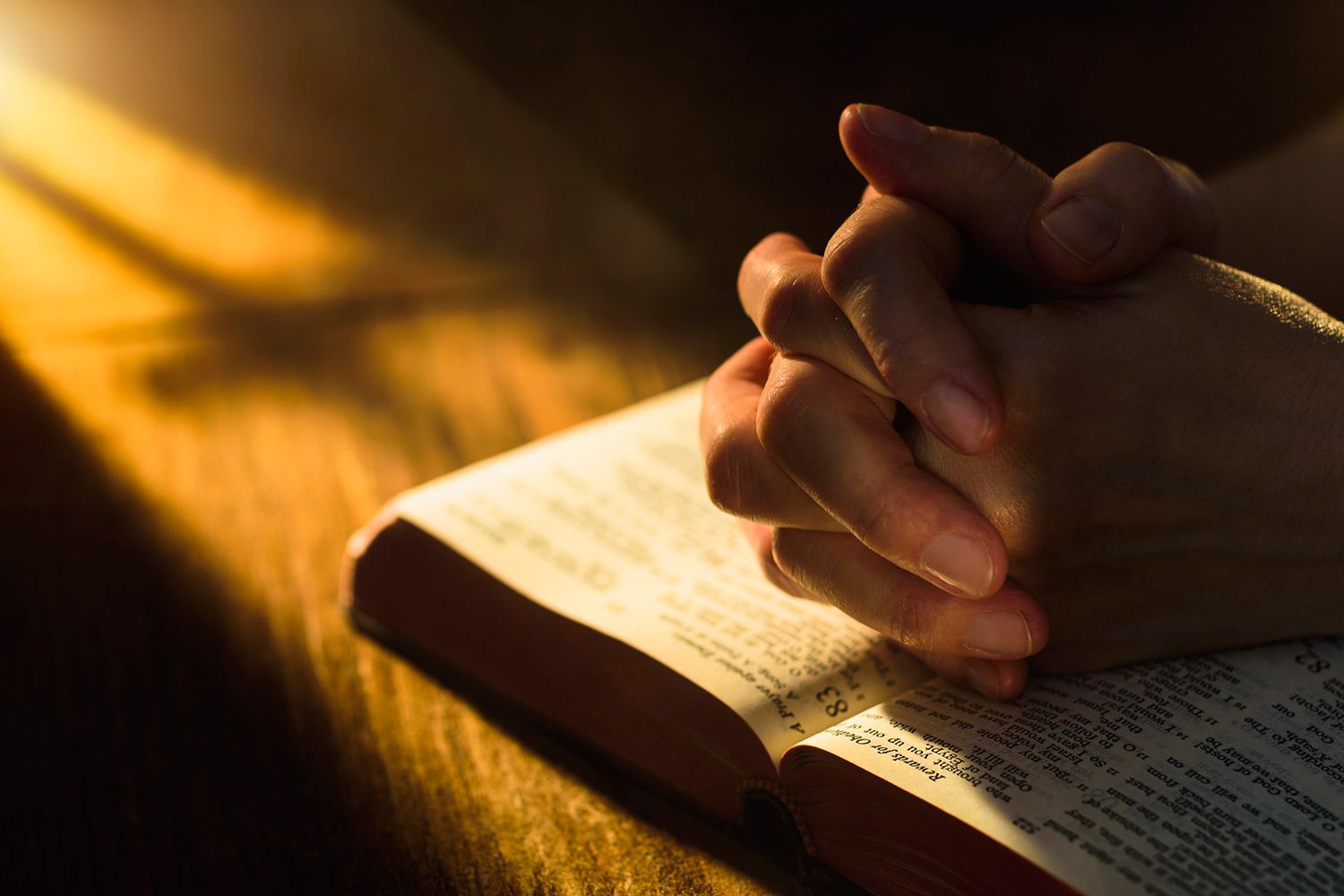 Core scripture: "First of all, then, I urge that supplications, prayers, intercessions, and thanksgivings be made for all people" (1 Timothy 2:1).
Message: Look around your classroom today.  If you were to see into the hearts of all your students, what would you see?  Goodness …darkness … drama … insecurity … love … apathy … a little bit of everything, right?  These kids come from all walks of life.  While some are being raised in loving, supportive families, others come from brokenness.  One thing, however, connects these children together: they all need prayer.  Every single one of them.  So, it is time we ask the question of how we navigate this.  How can Christian teachers pray meaningfully for their students without breaking the law of Separation of Church and State?
Step one: Recognize students who need prayer.  Open your eyes.  Read body language and facial expressions.  Earlier this week a sweet girl came into my class and immediately buried her head in her arms, slunk and sullen.  I made my way over to her and delicately asked if there was anything wrong.  Her face told me everything was wrong, but she didn't say a word.  She wasn't ready to open up.  Class proceeded on, but when the bell rang, I noticed she hung around.  She gathered her books slowly, almost as if she was waiting for me to talk to her.
Step two: Ask permission to pray.  Don't make a big production out of this.  Do it away from others, off to the side.  Asking a kid if you can pray for them says so many things.  It says I care for you.  It says I have your back.  And it is a wonderful way to share your faith in a quiet manner.  As the girl I spoke of above was moving slowly out the door, I asked her if she wanted to talk.  She was ready, and she opened up to me about family struggles at home.  Knowing her faith in Christ was strong, I asked her permission to pray.  How could she say no?  She welcomed it, smiled, and seemed to be reassured as she left for her next class.
Step three: Pray with confidence.  Do this on your own in a quiet location.  Jesus tells us, "But when you pray, go away by yourself, shut the door behind you, and pray to your Father in private. Then your Father, who sees everything, will reward you" (Matthew 6:6).  I prayed for that girl the following morning in the comfort of my black leather chair at home, lifting up her family and her anxiety to Him, knowing He would guide her through till the end.  Be bold and confident in your prayer.  Mark 11:24 reminds us, "I tell you, you can pray for anything, and if you believe that you've received it, it will be yours."  Let God hear your prayer and work His wonders.
Step four: Follow up.  Quietly tell that child you have been praying for them.  Sometimes I tell them verbally off to the side.  Sometimes I write them a quick note on one of their homework assignments.  When your students see that compassion coming from a teacher, it will encourage them through their struggles.  The morning I prayed for the girl above, I found her as she walked in and said that I was lifting her up in prayer.  Her shy smile told me that she was already feeling God's protection.  Her demeanor was a lot more at peace, and when she sincerely thanked me for my prayers, I was reassured that all would turn out okay.
In my 14 years of teaching, I have never once had a student say they didn't want prayer.  Believers or non-believers alike, all kids want to feel special.  All kids need support.  All kids crave compassion from others.  Be that compassion to your students the last few weeks of the school year.  Know that the holiday season is not going to be merry for everyone out there.  For some it can be downright difficult if they have lost a loved one or are going through hard times.  These are the children that we need to find.  Recognize them, engage them, ask permission to pray, and follow up afterwards.  This recipe for prayer is sure to delight.
Challenge: Be on the lookout the last few weeks before Christmas Break for a student or two that need prayers.  Make a conscious effort to lift them up, and then let them know about it afterwards.
Song application: "I Refuse" by Josh Wilson
'Cause I don't want to live like I don't care
I don't want to say another empty prayer
Oh, I refuse to
Sit around and wait for someone else
To do what God has called me to do myself
Oh, I could choose not to move
But I refuse
I can hear the least of these, crying out so desperately
And I know we are the hands and feet, of You, oh God
So if You say move, it's time for me to follow through
And do what I was made to do, and show them who You are
Quote: "Prayer delights God's ear; it melts His heart; and opens His hand. God cannot deny a praying soul." (Thomas Watson)
Bible story: Read Matthew 6:5-13.  How does Jesus tell us to pray?  How can you apply this to praying for your students?
Prayer: Lord, open my eyes to the students in my classroom that need prayer.  Let me come to You in full confidence that these sweet children are embraced in Your loving arms and that You will guide them through their struggles.  Amen.
Categories: Uncategorized