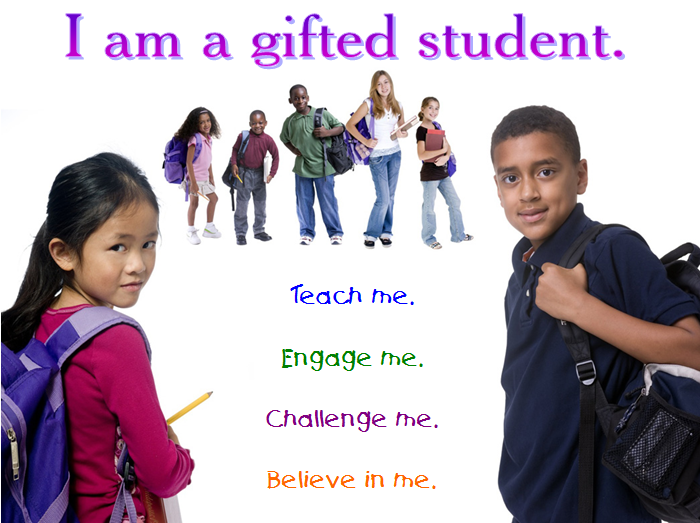 Core scripture: "Put on then, as God's chosen ones, holy and beloved, compassionate hearts, kindness, humility, meekness, and patience …" (Colossians 3:12).
Message: This year has been a whirlwind for me.  I have found myself bouncing from one side of the room to the other.  My head is on a swivel, helping kids out when I can.  There aren't enough paras to help those struggling learners, and it is nobody's fault.  It is just the life of a teacher.  My team has some sweet, caring kids this year, but there are at least one or two in each class that need that one-on-one support.  I would venture to guess that 95 percent of my team plan hour is dedicated to helping these struggling learners, but it was my teammate Kelli that opened my eyes to another type of student that needs help.
It was just one e-mail.  She communicated about three kids she wanted to discuss in our team plan.  Two were strugglers.  One was gifted.  I nearly banged my head on my desk.  How often do I forget about my gifted kids?  How often is all my time and energy sucked into pulling up the low children as my gifted learners sit bored in my class?  It frustrated me!  I knew I had to take action immediately.  But how?  When?  And who with?  I par oozed my MAP reading data, finding my top kids in each class.  The results were not a surprise when I saw who was at the top.  I picked three of those kids to have conversations with, but one young lady stood out to me.
This gal is a rock star.  She always has a book open on her desk.  Not because she is being disrespectful.  She just finishes her work that quickly!  What takes the rest of the class three days takes her two or even one.  Last week I pushed her by letting her know of the next assignment to have her work ahead.  She did work ahead—and finished THAT project while the rest of the class was still finishing the previous project!  And she dominated her short story.  All I asked was for one to two pages; she cranked out four.  She loves to read and write.  She craves it.  Needs it.  Like breathing in air, she inhales my Language Arts subject area as if it were life itself.
So, we had a little chat.  I praised her one day during Book It, letting her know of how proud I was of her success.  She beamed from ear to ear, but her brightest smile came at the end of our conversation … after I told her of my ideas to push her.  The Martin Luther King extra credit essay.  Enjoyable story starters.  Extension activities for the novel we are preparing to read, Freak the Mighty.  I realized I needed to hold her to a higher expectation.  The conversation continued the next day at my desk when she proudly showed me her extension work on her iPad.  That smile she flashed was imprinted on my heart!
The two other kids, both in different classes, had similar reactions.  As I savored their smiles as well, I was reminded of God's expectations in the gospels.  Jesus always found a way to push the believers.  He does just that in the sermon on the mount when He says, "You have heard that it was said to those of old, 'You shall not murder; and whoever murders will be liable to judgment.' But I say to you that everyone who is angry with his brother will be liable to judgment; whoever insults his brother will be liable to the council; and whoever says, 'You fool!' will be liable to the hell of fire" (Matthew 5:21-22).  Can you see what is happening here?  Jesus pushes them!  What they thought was good before was raised to an even higher expectation.
As we continue our journey through the Fruits of the Spirit, kindness should be shown to all of our students.  The low kids.  The high ones.  Even the middle of the roaders that are content with mediocrity.  As Christian teachers, it is our job to raise the bar for each child.  If they fail, encourage them and build them up.  If they succeed, praise their success!  You are sure to relish the smile of a child that accomplishes something they had never dreamed was possible.
Challenge: Choose two to three kids that are the cream of the crop.  Pull them aside this week and have a conversation with them about how you can push them even higher than they are.  Throw out some ideas.  Have them share some as well.  Work together to come up with a plan for success.
Journal: Whatever unit you are getting ready to begin 2nd quarter, create a list of extension activities that will challenge your gifted learners.
Bible story: Read the story of the rich young ruler in Mark 10:17-27.  How did Jesus challenge this man's heart?
Prayer: Father, open my eyes to the students in my classes that need to be pushed.  Help me find activities that will challenge their minds and allow them to flourish in my class.  Amen.
Categories: Uncategorized