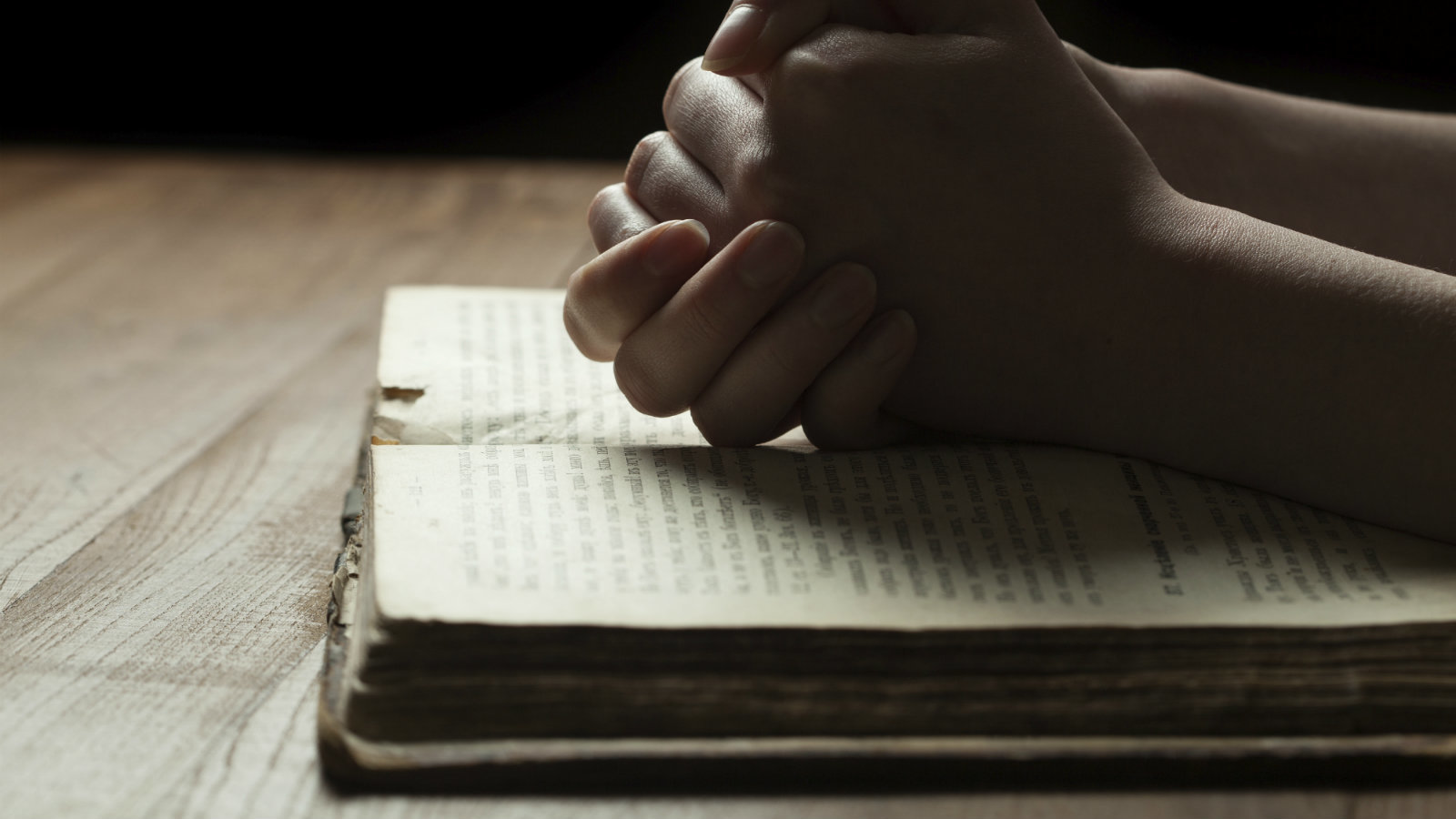 Core scripture: "If any of you lacks wisdom, let him ask God, who gives generously to all without reproach, and it will be given him" (James 1:5).
Message: I have a problem with my prayers.  They sometimes seem bland.  Very vanilla.  Stale.  Almost like I am repeating the same thing as the day before.  Do you ever feel that way yourself?  It turns into an activity like brushing your teeth or driving to work.  You don't even think about it; you just do it.  Like a robot or something.  Then there are the times I tell someone that I will pray for them … only to completely forget about it.  Ever been there?  It frustrates me like none other.  I have the best intentions.  I just don't follow through.
What if I said I found a solution to these problems?  Now, is it the end all perfect solution for everyone?  Maybe not.  We are all unique creatures, and what works for one may not work for another; however, sharing these ideas at the beginning of the year—a time we truly need prayer—just might provide the right spice to the mix.  God wants us to pray without ceasing (1 Thessalonians 5:17).  We cannot take this charge lightly.  To allow the Fruits of the Spirit to flow through your every essence, that communication with God needs to be constant and focused.
The first idea to spice up your prayer life actually comes from my wife.  She came home from MOPS last spring with a little bucket and tons of popsicle sticks.  Written on the sticks were the names of friends, family, you name it.  Tons of areas of our lives that my family needed to be lifting up.  The tradition began that night for each member of our family to pick a stick and pray around the table before eating.  My boys always love fighting over the coveted blank stick which means you get to pray for whatever you would like.  It is a wonderful way to remember to pray for all areas of your life.
Last week I sat down at my computer and cranked out another list on a Microsoft Word table.  This list was chalk full of all the things I should be remembering to pray for in my work life.  Different teachers.  Different types of classes.  My administration.  Parents.  Community.  Different types of students.  Testing.  The ideas spilled out onto the chart like a beautiful cascading waterfall, peppering my prayer life with plenty of ammunition to give to God.  Every morning I pick a card or two and pray for whatever is written.  It is amazing how God led my hand to draw a card yesterday that said "teacher in need."  One of my colleagues tearfully came to me last week admitting she had miscarried.  I wept at God's timing and lifted her up, knowing the Lord was still working in her.
Pretty cool, huh?  So, back to the drawing board with problem number two.  You tell someone that you'll pray for them only to absentmindedly forget.  Or maybe you are praying and then chase a squirrel or two in your thoughts, letting your mind wander.  Ever been there?  Yeah, me too.  It frustrated me enough to create a prayer list on my iPad.  Another simple Word document where I would list the blessings in my life, my areas of need, forgiveness to be granted … anything on my heart.  What I found was that my prayers became more focused, and as ideas for prayer came up throughout my day, I'd pull the list up and add them on.  Don't you know my good friend who miscarried was added immediately following our conversation.
So, there you have it.  Prayer sticks and a prayer list.  Two simple ways that you can spice up your prayer life with a little intentionality.  I have actually provided my document for prayer sticks below.  My suggestion is to pull it up and tailor it to your own school.  Your own school.  Your own needs.  Give it a shot!  As for the prayer list, that can easily be created on your own.  Just log the date and type a bulleted list below of whatever is on your heart.  What about you?  Any ideas of your own to spice up prayer life?  Share them!  Reply to this blog below to let us know how you communicate with the Lord.
1 John 5:14 states, "And this is the confidence that we have toward him, that if we ask anything according to his will he hears us."  Pretty cool truth, huh?  God hears those prayers.  From the rifle shot prayers we fire up at Him throughout the day (see my blog on that titled "Rifle Shot Prayers") to the longer more intentional prayers that we meditate on during our quiet time.  He hears them all, 24/7 and 365 a year.  Any time.  Any place.  You can't escape His presence.  Psalm 139:7 reminds us, "Where can I go from your Spirit? Where can I flee from your presence?"  David got it right.  Utilize that today and let God do the rest.
Link to my prayer stick chart: Teacher Prayer Sticks
Challenge: Spice up your prayer life.  Try something different this week.  Whether it be making a prayer chart or printing your own prayer cards, find something that works for you and give it a shot.  And don't be holding out on the followers here if YOU happen to have an idea to spice up your prayer life.  Reply below.
Song application: "Lead Me to the Cross" by Hillsong United
Lead me to the cross
Where Your love poured out
Bring me to my knees
Lord I lay me down
Rid me of myself
I belong to You
Lead me, lead me to the cross
Cinema application: Watch the movie War Room, a powerful take on how prayer can change your life.  Here is the link to the movie trailer:
https://www.youtube.com/watch?v=2DbRwcrhiLA
Prayer: Lord, I know you yearn to hear from me every day.  Remind me to make prayer a priority in my life, especially when the busyness of the beginning of the year overwhelms me.  Amen.
Categories: Uncategorized